The Ultimate Guide To Whale Watching In Hermanus
It's time for world-class whale watching season in Hermanus and Walker Bay, the best Western Cape coastal destinations to see these regal sea mammals in all their glory. We guarantee exceptional whale-watching opportunities in Hermanus South Africa. Just 2 hours from Cape Town, Hermanus offers some of the best land-based whale viewing worldwide. 
What's more, the popular annual Hermanus Whale Festival is about to launch again at the end of September with delightful whale-watching festivities for young and old. Learn more about the whales of Walker Bay in this ultimate guide to whale-watching in Hermanus and book your special accommodation on the cliff tops with infinite ocean views. In fact, Hermanus is considered one of the top 12 whale-watching regions globally, thanks to its incredible hospitality, tourism infrastructure offering whale viewing sites, the famous cliff path promenade, curios and marine conservation focus.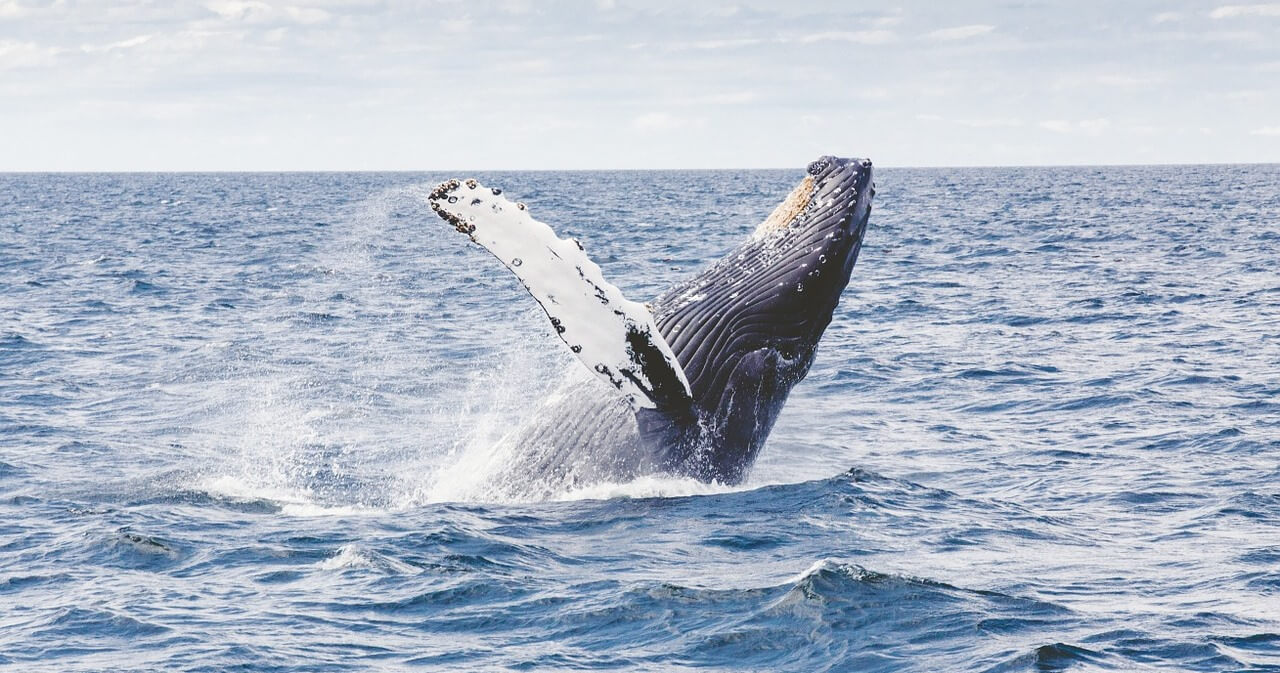 Did you know that every year, hundreds of Southern Right Whales assemble in Walker Bay to mate and calve? Walker Bay is a magnificent cove between Hermanus and Gansbaai, selected specifically by these amazing giants of the deep to be safe while they procreate. Not only is Walker Bay a haven for the whales and one of the best places in the entire world to see whales from the land, but so too is it a remarkable holiday destination and a fishing mecca for families and groups.
 In deference to the whales, Walker Bay is a proclaimed Whale Sanctuary Marine Protected Area which protects the Southern Rights from any boats getting too close during their short but peak breeding season from July to November every year.  
Land-Based Whale Watching from Hermanus
This is the ultimate guide to your land-based whale-watching holiday along the Western Cape Coast in Hermanus, a top holiday attraction during the spring months. Southern Right Whales come within meters of the shore in Walker Bay below the very appropriate clifftop promenade so ingeniously created for whale lovers the world over. Hermanus is famous for its awe-inspiring setting between the Babilonstoring Mountains and the Kleinriviersberg where the Onrus River rises and flows through the small Onrus Lagoon. 
Make time to visit the beautiful Walker Bay Nature Reserve to appreciate a place set aside not only for whales during whale season but also for nature in all her glory. Indeed, this conservation area embraces five coastal reserves stretching from the hub of Hermanus to Die Dam at Gansbaai!  Walker Bay is the largest reserve reaching De Kelders with an amazing 17 km stretch of pristine beaches, rocky limestone crags and more. 
While De Kelders heralds more whales than Hermanus, Hermanus is a metropolis for tourists who love to meander the promenade on the cliff top, take in a coffee and a lunch then find evening entertainment at the many famous d restaurants along the way. Luxury cliff-top accommodation in hotels, lodges, guest houses and self-catering cottages cater for families, couples and groups alike.
Listen for the famous whale crier in September, the height of spring and whale season in Hermanus! This signal blown from a kelp horn marks the sighting of the very first whale and then whale watching begins in earnest as the crowds start to arrive to celebrate the annual Whale Festival in Hermanus.  Book your seaside hotel for the 2023 Whale Festival in Hermanus, timed just perfectly for the launch of the October school holidays, 29 September to 1 October this year. 
Celebrate 32 years of festivities timed to match the arrival of the gorgeous Southern Rights to the coves from Gansbaai to Walker Bay. Come and find out why the only eco-marine festival in the world, the 2023 Hermanus Whale Festival, has the theme "Connect the Blue and Green Dots".  
The Best Boat-Based Whale Cruises in Walker Bay
The best boat-based whale cruises in Walker Bay introduce marine lovers to other species too, reminding us all that the ocean is home to a complex food web. Hermanus is famous for the whale-watching boat trips that leave daily from its harbour and cruise into Walker Bay in an ethical manner. 
Look out for Humpback whales, Bryde's Whales, Common Dolphins, Cape fur seals, African penguins, myriad sea birds, Sunfish and even an Orca or Great White Shark if you are lucky! Hermanus is only 2 hours from Cape Town so a great day trip for visitors who want to self-drive to the whale coast. Get to Hermanus in June for the first whale sightings which herald the arrival of thousands of Southern Right Whales to the Western Cape whale route. 
Book one of the best boat-based whale cruises in Walker Bay to get closer to whales in an ethical and respectful manner. These skippers know the story about the whales which are migrating from their freezing Antarctica homes to the warmer Cape waters to mate and calve in safety. Boats go out to sea from Hermanus, Kleinbaai and Gansbaai depending on ideal weather and tidal conditions so it is important to contact the operators to fit in with their changing schedules. It is logical that only three whale-watching boats are permitted to take tourists from Hermanus for thrilling whale-watching trips during whale season. 
Other Places to See Whales Near Hermanus
The Cape Western Province coast is a hive of activity during whale season, June to November, and other places to see whales near Hermanus include the famous stretch of beach from Walker Bay to Gansbaai. Whale viewing starts at the New Harbour, is hot at Gearings Point, Windsor Bay, Dreunkrans, Die Gang, and the Old Harbour, and continues past Langbaai, Voelklip, Grotto and De Plaat. The crowds flock to Siever's Point, near to where the whales play, and Kwaaiwater Lookout makes the ideal sunset whale-watching spot!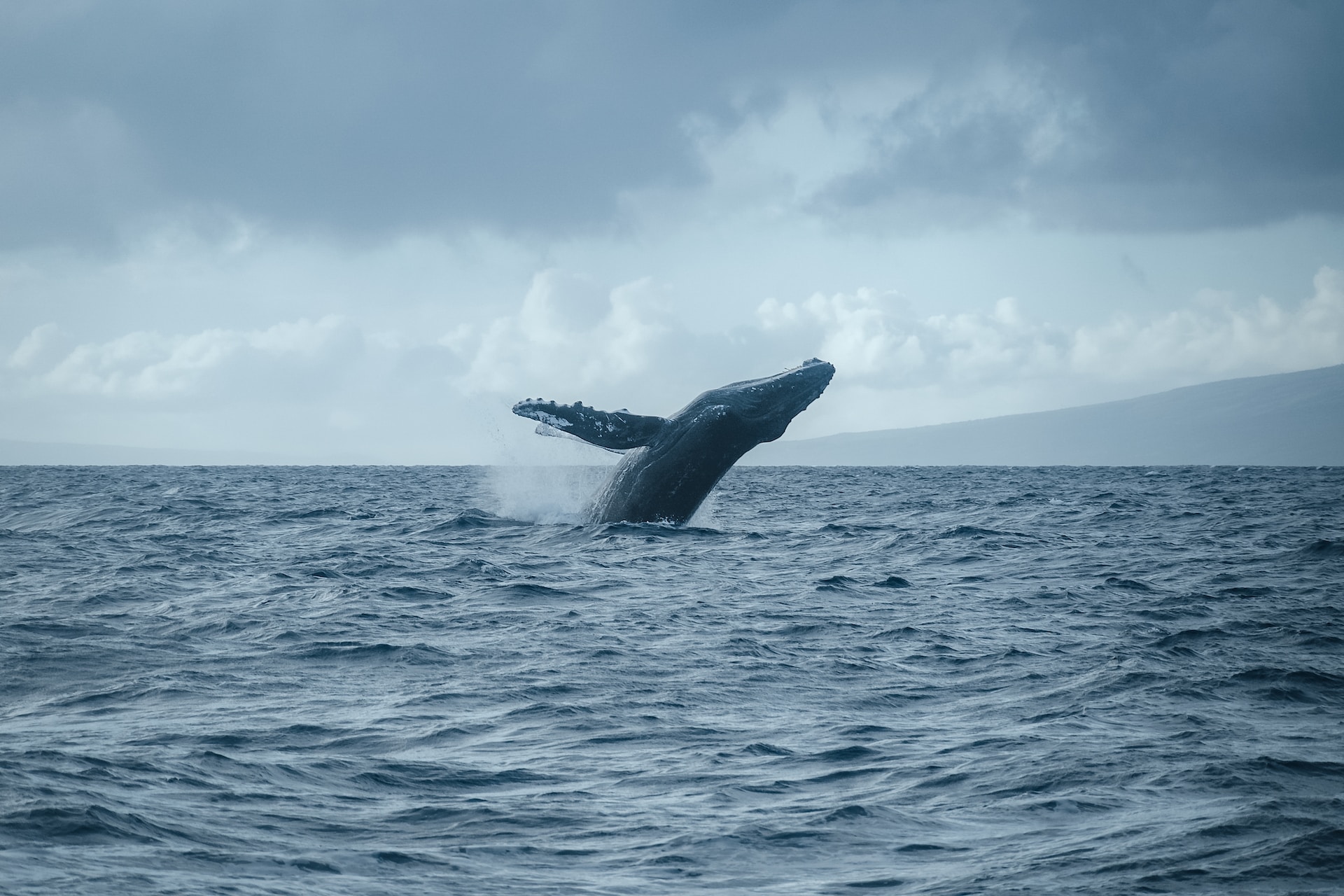 De Kelders rates as one of the best whale viewing spots along the Walker Bay Sanctuary and then, Gansbaai is a great place to end the celebrations. Whatever you do, take time to get out and walk, enjoy the beaches and participate in the annual Whale Festival at the peak of the whale season in early October! Land-based whale watching and boat-based whale watching are thrilling holiday activities for the whole family. 
Southern Right Whales off the South African Coast
View Southern Right Whales off the South African Coast from as early as June until September every year. These endangered ocean mammals are protected globally and are now recovering in number thanks to this foresight in marine conservation ethics. Whale watching has grown in South Africa and is trending every spring so this is your ultimate guide to finding the splendid Southern Right whales off the South African Coast. 
From Hermanus, head east to Cape Hangklip and Witsand to see whales in Overberg ocean waters then drive further to the famous Garden Route to see whales there between Plettenberg Bay, Knysna and Port Elizabeth of course.  Book a spot on the whale trail way in advance as it is so popular! This 55 km coastal hike is magical, a meander that takes every beach and ocean lover from Potberg to Koppie Alleen with 5 stops in overnight huts. Walk through the scintillating De Hoop Nature Reserve too!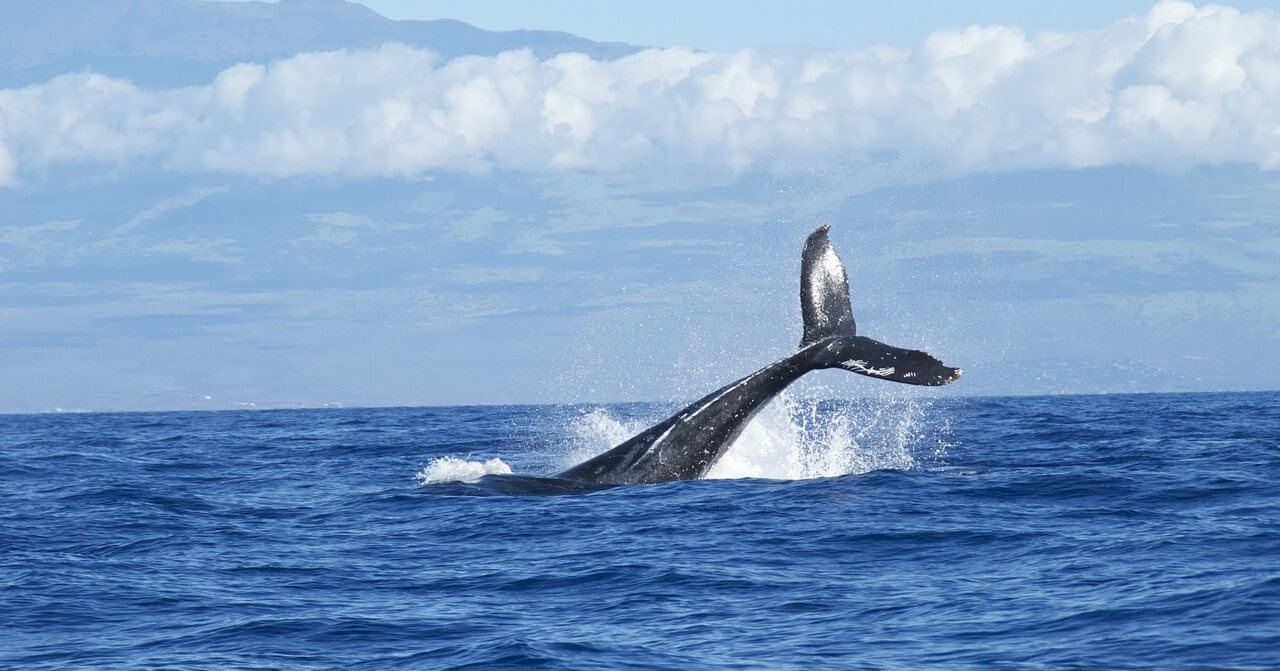 Keep on driving to KwaZulu-Natal and Lake St Lucia, then head on up to the border with Mozambique at Kosi Bay. In Cape Town, Southern Right Whales come to mate and calve in the False Bay region though numbers have dropped over the past few years. Drive to Muizenberg, then get onto Boyes Drive for a great view of whales cruising past, then go to Kalk Bay and Fish Hoek Beach, one of the best places to stop, rest and see other whales including Humpbacks and Bryde's species. Simonstown has had several orca sightings of late so get there for a late lunch and sunset drink. 
Cape Point nature reserve is the ultimate spot to be in nature and see whales with your family and friends.  As the Southern Right whales and Humpback whales move from the south to the north, they pass the entire coast of South Africa and can be seen on the West Coast too in freezing Atlantic Ocean seas.  Your West Coast and Namibia holiday could be a whale watching tour too if you stop off at Yzerfontein, Rocherpan Nature Reserve, Lamberts Bay, then Saldanha Bay. Pack in plenty of seafood meals and hike the many nature reserves to find other ocean species. 
Frequently Asked Questions about whale watching in Hermanus.
Are whale sightings guaranteed in Hermanus?
Yes, time your whale watching holiday for June to November, the peak season being August September, and you will see whales in Hermanus. Some whales stay for longer in Walker Bay.
Do whales come to Hermanus every year?
Yes, Southern Right whales have been coming to Hermanus on their annual migration route every year since time immemorial as this trip is built into their instincts to mate and calve in warmer waters. See whales anytime from June through to November in Hermanus and Walker Bay.
Why do whales come to Hermanus?
The Southern Right whales migrate from their icy Antarctic regions to South Africa and Mozambique to mate and calve in warm, safe waters. This happens every year from June until November. They are usually accompanied by Humpback and Bryde's whales.
Is it safe to approach Southern Right whales on a boat or kayak?
Yes, but do remember that this is the whales' habitat and territory, and we humans don't belong there naturally. Only 3 boats in Hermanus have permits to do whale watching in Walker Bay areas and if on a kayak and suddenly you see a whale, the best thing to do is stop and move away from them. No boat may come closer than 300 m to a whale at all by law.
What to do if a whale approaches you when in a boat?
Be sure to be more than 300 m away from a whale and if in a boat, stop, turn and move away. The boat should be drifting in the water, soundless, and all sea creatures should be allowed their right of way. We humans are invading their space, but we can still learn from them.